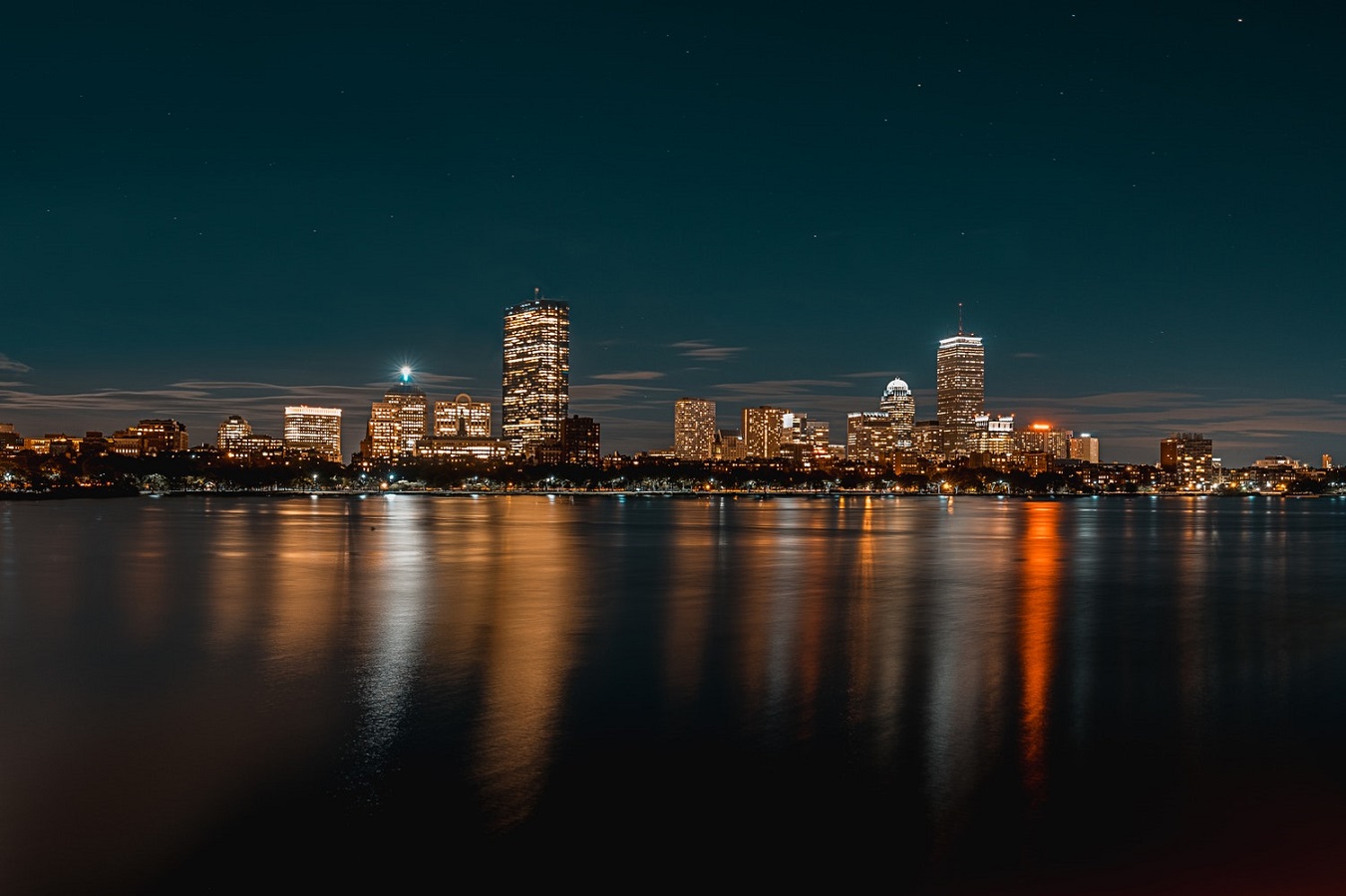 Cardiology 2020
Shining a spotlight on global cardiovascular health
Jul 09-10, 2020
|
Chicago, United States of America
About the Conference :
Cardiology 2020 invites each and every individual who are wondering about the acute possible functionalities and rhythm of heart to attend the " 13th International Conference on Cardiovascular medicine and Cardiac surgery" which will be held on July 9-10 , 2020 at the city of beautiful architechture, fine culture and famous, Chicago, USA where one can discuss and present brief Keynote Presentations, Speaker talks, Exhibition, Symposia, Workshops, Speaker sessions.
Cardiology 2020 will join world-class Professors, Scientists, Researchers, Students, Perfusionists, Cardiologists to discuss methodology for ailment remediation for heart diseases, Electrocardiography, Heart Failure, Pediatric Cardiology and health disorders. Cardiology 2020 , are planned to give various information that will keep helpful specialists next to each other of the issues impacting the expectations, finding and treatment of cardiovascular diseases. The assembling of this event will be dealt with around the subject "Divulging into the functionalities and acute insights of Heart".
Key Figures of Cardiology 2020 | Chicago, United State of America.
This international conference provides the opportunity for Clinicians, Scientists, Doctors and Researchers from all over the world to gather and learn the latest advances in the field of cardiology and healthcare and to exchange scientific ideas and experiences in a distinctive environment.
2 days of scientific exchange

200+ abstracts submitted

30+ scientific sessions

80+ international expert faculty members

100+ healthcare professionals
Cardiology 2020 is the annual meeting conducted with the support of the Organizing Committee Members and members of the Editorial Board of the supporting cardiology related journals and is aimed at helping support healthcare professionals i.e. Cardiologists, Surgeons, Perfusionists to deliver the best care possible to patients with cardiovascular diseases.
Why to attend?
With people from around the world focused on gathering recent information and understanding answers concerning Cardiology and Healthcare, this is one of the opportunities to accomplish the greatest accumulation of individuals from different universities, associations, medical centers etc. This Cardiology conference in the year 2020 at Chicago, USA will coordinate, disperse information, meet with recurring pattern and potential investigators and get name affirmation at this 2-day event. Broadly acclaimed keynote & plenary speakers, the most recent frameworks, methodologies, and the most current updates in Cardiology & Heart Surgeries field are indications of this conference.
The Conference will comprise of major sessions designed to offer comprehensive lectures that address current issues in various field of Cradiovascular medicine and Cardiac Surgery. The benefits provided to the attendees are:
Certificates will be provided to all Speakers, Delegates and Students

Opportunity to meet world's renowned at this event

Keynote forums by Prominent Physicians & Professors

Best platform for Global business and networking opportunities

Oral/Poster presentations by Young Researchers
Our Organization would be privileged to welcome the :
Directors of Clinical cardiology, Interventional Cardiology, Nuclear Cardiology ,Pediatric Cardiology, Sports Cardiology or related Programs or Associations

Heads, Deans and Professors of Clinical cardiology, Interventional Cardiology, Nuclear Cardiology, Pediatric Cardiology, Sports Cardiology and related departments

Scientists and Researchers

Doctors

Writers

Founders and Employees of the related companies

Clinical cardiology, Interventional Cardiology, Nuclear Cardiology, Pediatric Cardiology, Sports Cardiology Associations and Organizations
Laboratory members and Students working in the field of Nuclear Cardiology
Market Analysis
Growth of Cardiology Market : The global medicine market includes interventional, internal organ devices. The worldwide interventional medicine devices market has been expected to understand $25.16 billion by 2020. On the opposite hand, the Asia Pacific market is anticipated to travel on top of $6.4 billion by 2022, growing at a moneymaking rate over the forecast amount. The worldwide marketplace for vas surgical devices employed in the hospital room was valued regarding $31 billion in 2010. By 2015, this market ranged virtually $48 billion at a CAGR of 8.7%. By 2017, it's calculable to succeed in a value of $70. the expansion is attributed to the presence of enormous initial opportunities, rising tending expense, disorder incidence rate, and income levels. North America interventional medicine devices market was the biggest with revenue share calculable at over 35.0% in 2013. The report covers three major segments of cardiology surgery, devices and drugs market which includes surgeries, devices and drugs. Cardiovascular diseases are the number one cause of death globally. Some of the major CVDs include coronary heart diseases, stroke, hypertensive heart diseases, inflammatory heart diseases, rheumatoid heart diseases and others. Coronary heart diseases are the leading cause of death followed by strokes. The prevalence and incidence rate of heart diseases are on a rise; especially in major emerging countries such as India, China and Japan. The market of cardiology surgery, devices and drugs are also on a rise.
So, medicine conferences are going to be a good success today because the awareness for the treatment of vas diseases is incredibly necessary among the individuals and everyone can come back to grasp regarding the new researches occurring and inventions within the field of medicine.
Importance and Scope
13th International Conference on Cardiovascular Medicine and Cardiac Surgery will be the best platform for all the Scientists, Cardiologists, Oncologists, Electro physiologists, Surgeons, Nurses, Research scholars, Students who are working in this field to exchange their knowledge related to Cardiology ,Cardiovascular Medicine and Cardiac Surgery. This international event is an effort to find an alternative for Invasive imaging technique against heart diseases and heart failure conditions in adults & children.
The world is becoming increasingly vulnerable to public health challenges and risks for cardiac diseases bursts. And the Conference provides a unique opportunity for Academic leaders, educators and, clinicians as well as for experts and scholars of higher education from all over the world to con-vane and share novel ideas on crucial issues and trends in the area of cardiology. From prevention through optimal care and, finally, to targeted treatment modes and rehabilitation the whole range of cardiovascular disease will be presented with world-class faculty, researchers, and mentors as well as healthcare clinical professionals.
The aim of this conference is stimulating new ideas for treatment and analyze the current market for the future direction of cardiovascular drugs, devices, and diagnostics , Cardiac Surgery with an emphasis on newer products that will be beneficial across the spectrum of Cardiology. Lectures will provide a comprehensive state-of-the-art update of the clinical uses of various techniques in the diagnosis, prognosis, and management of common heart diseases.
In Europe:
The European market for interventional cardiology is leading towards maturity, mostly in Western Europe. Although the economic slowdown had a negative impact on revenues in 2012, it is expected that expanding applications of interventional systems and the popularization of hybrid solutions will drive market growth over the 2013-2017 period.
Market Trends in Europe Interventional Cardiology, finds that the market earned approximately $336.7 million in 2012 and estimates this to reach $352.6 million in 2016. Novel applications, the demand for hybrid solutions and the need for new systems in Eastern Europe will fuel market growth.
In America:
Geographically, North America has the highest market share in 2013 due to high awareness about the heart diseases. According to the Centers for Disease Control and Prevention (CDC), every year about 610,000 people in America die of heart diseases. Likewise, annually 735,000 Americans are victims of heart attacks. Thus, increasing of heart attacks in North America would increase the demand of cardiovascular drugs. However, Asia-Pacific region is expected to showcase the fastest growth rate in the future due to rise in aging population, increasing awareness and in other factors.
In Middle East:
Countries in Middle East and Africa bear a heavy burden from Ischemic heart disease. According to, Dubai Health Authority, Heart disease is the cause for every 3 in 10 deaths in the UAE. Huge funding in R&D and various initiatives by government is driving the growth for Ischemic heart Disease market in Middle East and Africa.
Middle-East and Africa Ischemic heart Disease market is growing steadily. The market is growing at the CAGR of 3.1% and expected to reach to US$ 2.84 billion by 2022.
In Asia:
Around 5 million Americans suffer from heart valve disease every year. Heart disease is considered as one of the leading causes of mortality. Thus, substantial rise in burden of heart valve disease is the major growth driver for the heart valve device market. Geographically, this report split Asia-Pacific into several key Regions, with sales (MT), revenue (Million USD), and market share and growth rate of Ischemic Heart Disease Drugs for these regions, from 2012 to 2022.
Call for Submissions
Abstracts will be reviewed by the Abstract Review Board (ARB) of the conference