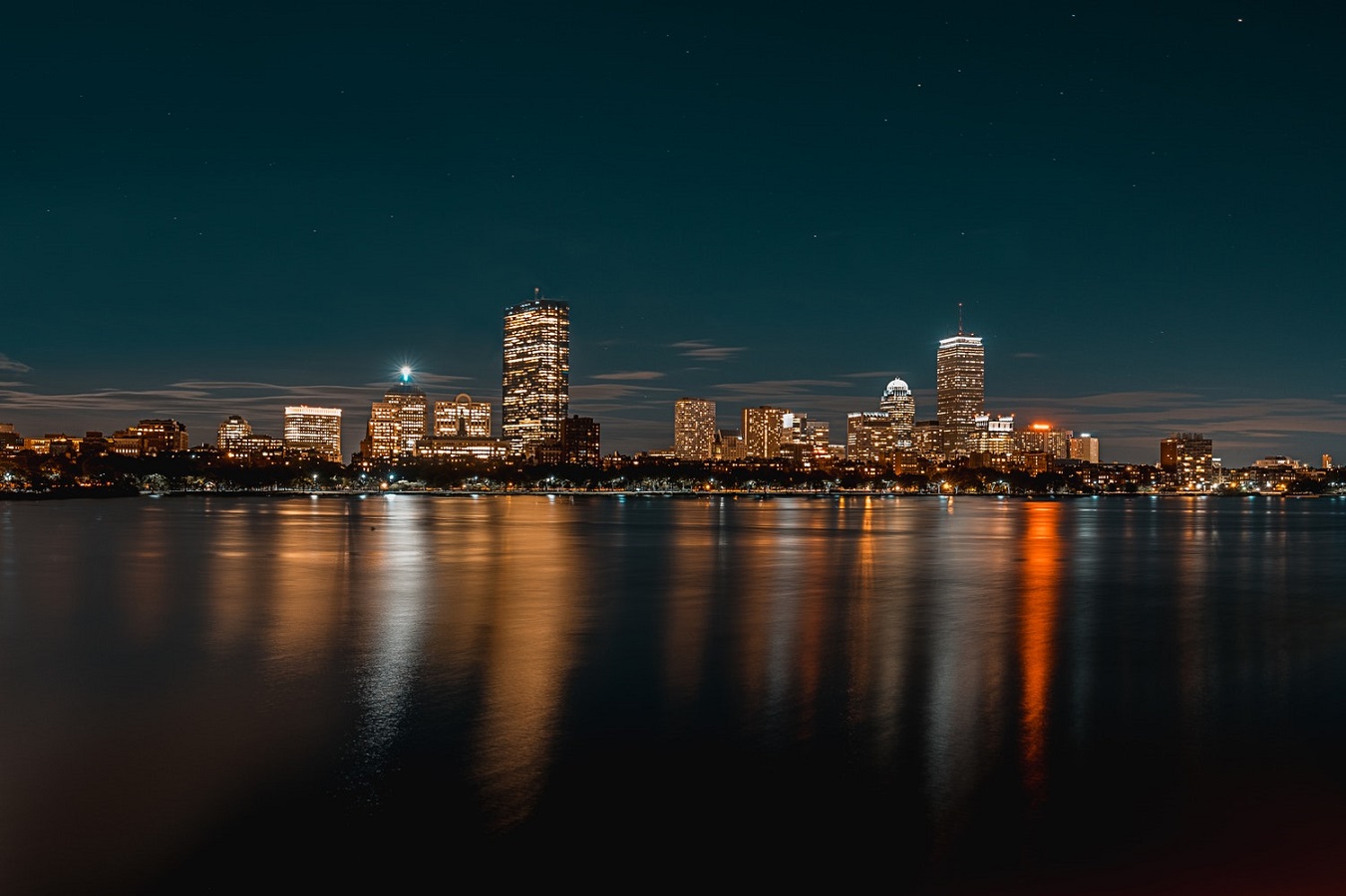 World Summit on Polymer Chemistry and Metallurgy
Explore the New Possibilities in Polymer Research
Aug 02-03, 2019
|
Chicago, United States of America
LexisConferences welcomes all the contributors and accelerators of polymer chemistry and materials engineering and science to participate at our upcoming World Summit on Polymer Chemistry and Metallurgy during August 02-03, 2019 Chicago, USA which includes prompt Keynote presentations, Oral talks, Video presentations, Poster presentations, and Exhibitions.
Each session of the meeting will be included with expert lectures, poster and discussions, join us to design sustainable development processes, innovations by which and how these strategies drive new policies, advances the business and sustainability in drug production for further health care protection of lives. We are glad to invite you on behalf of organizing committee to join us, where you are the decision maker for the future.
Details of Polymer Chemistry 2019:
| Conference Name | Place | Date |
| --- | --- | --- |
| Polymer Chemistry 2019 | Chicago, USA | August 02-03, 2019 |
Target Audience for Polymer Chemistry 2019:
Eminent Scientists/ Research Professors, Junior/Senior research fellows, Students, Polymer chemists, Directors, CEO of Polymer research companies, Chemical Engineers, Members of different physics and Chemistry associations, HOD'S, Principal Investigators from universities in the field of Polymer Science, Material Science and Materials Engineering.
Conference Highlights:
Synthetic Polymers

Macromolecular Polymer Structure

Functional Polymers

Biocatalysis in Polymer Chemistry

Bio-related Medical Polymers

Polymers in Biochemistry

Polymer Synthesis and Polymerization

Recent Advances in Polymer Chemistry

Polymer Therapeutics: Concepts and Applications

Polymer Material Science and Engineering

Biochemical-Biodegradation of Polymers

Solid Waste Management of Polymers

Polymer Nanotechnology

Polymeric Material Chemistry and Physics

Energy, Optics, and Optoelectronics

BioPlastics
Why to attend???
World Summit on Polymer Chemistry and Metallurgy which is going to be the biggest meeting dedicated to polymer chemistry focusing on ''Advanced and Recent developments in the area of Polymer Synthesis and characterization'' and provides a premier technical forum for reporting and learning about the latest research and development, along with discussing new applications and technologies. Events include hot topics presentations from all over the world and professional networking with industries, leading working groups and panels.
Major Associations of Polymer Chemistry:
British Plastics Federation

European Council for Plasticizers and Intermediates

American Coatings Association

American Chemical Society (Division of Polymer Chemistry)

American Physical Society Division of Polymer Physics (APS DPOLY)

Polymer Division of the Royal Australian Chemical Institute (RACI Polymer Division)

Belgian Polymer Group (BPG)

Brazilian Polymer Association

European Polymer Federation

Bioenvironmental Polymer Society
Sessions/Tracks
Major sessions may include the following but not confined to:
Polymer Chemistry 2019 is comprised of the following sessions with 16 tracks and 80 sub-sessions designed to offer comprehensive sessions that address current issues of Polymer Chemistry 2019
Track1: Polymer Synthesis and Polymerization
Structure and properties of a single polymer chain

Synthesis of addition polymers

Template polymerization

Controlled polymerization

Stimuli-responsive polymer surfaces synthesis

Statistical analysis of polymers

Recent advances in polymer synthesis
Track 2: Recent Advances in Polymer Chemistry
Enhanced tumor-targeted gene delivery

Polymers for tissue engineering

Multifunctional lanthanide coordination polymers

Recent advances in regenerated cellulose materials

Polymers with upper critical solution temperature in alcohol

Characterization of polymers
Track 3: Polymer Material Science and Engineering
Building engineering

Forensic engineering

Optoelectronic and magnetic materials

Materials for Energy

Structural materials

Graphene and fullerenes
Track: 4 Polymer Nanotechnology
Preparation of nano-particles by emulsion polycondensation

Polymer technology

Polymer–nanoshell composites for photothermally drug delivery

Synthesis and characterization of polymer nanocomposites

Application of novel polymeric nanoparticles

Conjugated polymers for photovoltaic devices
Track: 5 Synthetic Polymers
Mechanochemical modeling of synthetic polymers

Uses of synthetic polymers in daily life

Synthetic polymers with intrinsic anticancer activity

Thermal decomposition of cellulose/synthetic polymer

Synthetic polymers used in biopharmaceutical delivery

Synthetic organic polymers are human-made

Novel synthetic and polymerization methods
Track: 6 Macromolecular Polymeric Structure
Polymeric mixtures

Solid state properties of polymers

Complex macromolecular architectures

Supramolecular polymer chemistry and self-assembly

Macromolecular structure in the design of polymer membranes

Molecularly imprinted polymers for separation

Synthesis of microporous organic polymers for separation
Track 7: Functional Polymers
Conjugated polymers for optoelectronics and electronics

Method for the preparation of end‐functional polymers

Synthesis of chiral and racemic functional polymers

Reactive and functional polymers

Additives for polymers
Track 8: Biocatalysis in Polymer Chemistry
Synthetic polyester-hydrolyzing enzymes

Production of a polyester degrading extracellular hydrolase

Functional characterization of synthetic polyester

Enzymes for the biofunctionalization

Smart nanotubes for bioseparations and biocatalysis

Polymers for catalysis and energy applications

Catalysis by polymer-metal complexes
Track 9: Bio-related Medical Polymers
Bioactive and biocompatible polymers

Recombinant Elastomeric Protein Biopolymers

Role of water molecules at bio-interface of medical polymers

Binary CaO–SiO2 gel‐glasses for biomedical applications

Biomedical hydrogels and applications
Track 10: Polymers in Biochemistry
Development and evaluation of novel microparticles

Preparation of peg/chitosan biocomposites

Molecularly imprinted hydrogels as potential carriers

Spray dried hydroxyapatite-polymer composites

Schematic models of biochemical polymers

Polymer microfluidic chips for biochemical analyses

Reactions and chemistry of polymers
Track 11: Polymer Therapeutics: Concepts and Applications
Peptide-based polymer therapeutics

Polymersomes as polymer therapeutics for drug delivery

Polymer therapeutics as nanomedicines

Challenges in polymer therapeutics

Polymers for drug-protein conjugates
Track 12: Biochemical Degradation of Polymers
Microbial degradation of polymeric materials

Chemical and biochemical degradation of polymers

Hyperbranched polymers and polymer brushes

Kinetics of enzyme degradation of polymers

Erosion of biodegradable bulk-eroding polymers

Composites and hybrid materials based on polymers
Track 13: Solid Waste Management of Polymers
Recycling of plastic waste by density separation

Polymers in plastic industry

Growth opportunities in shifting polymers markets

Industry profitability for investments on polymers

Identify most cost-effective raw materials to use

Polymers in textile marketing
Track 14: Polymeric Material Chemistry and Physics
Condensed matter physics

Mechanics of materials

Graphene material science

Modern materials chemistry

Applied physics
Track 15: Energy, Optics, and Optoelectronics
Advanced optical fibers

Quantum nano-optics

Optical products and market analysis

Lasers in dentistry

Photoelectronic devices and materials

Semiconductor nanostructures for electronics and optoelectronics
Societies in Asia and Pacific: Royal Australian Chemical Institute, Brazilian Chemical Society, Asian Polymer Association, Society of Chemical Industry, Society of Chemical Manufacturers and Affiliates,
Societies in Europe: Royal Society of Chemistry, European Association for Chemical and Molecular Sciences, European Federation of Chemical Engineering, Royal Institute of Chemistry
Societies in USA: ACS Division of Polymer Chemistry, American Chemical Society Division of Polymeric Materials, Canadian Society of Clinical Chemists,
Call for Submissions
Abstracts will be reviewed by the Abstract Review Board (ARB) of the conference